Welcome to Cumbres Lastarria
This boutique hotel with its modern design is located in one the capital's Bohemian districts whose wide-open spaces vibrate to the rhythms of the city. The Cumbres Lastarria was built with modern architecture in mind, located at a privileged spot in the heart of a thriving and bewitching district, famous for its cultural history, museums, shops and restaurants. It is the perfect place to get to know and enjoy the attractive cultural life and gastronomy that is the hallmark of this sector of the city.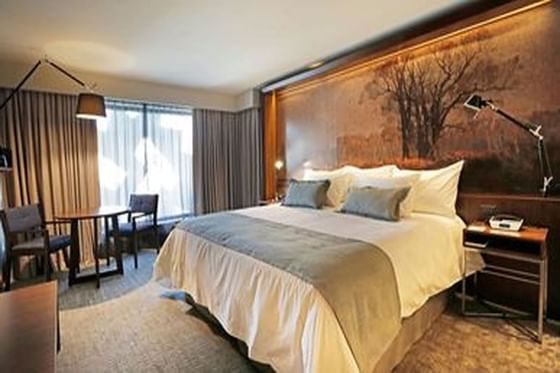 With their modern design, the 70 guest rooms of the Cumbres Lastarria are conspicuously but discreetly decorated and fully integrated, where textures and hues are prominent. The attractive wooden bed heads, with fragments of Chilean works of art embedded in them, illustrate the history of Santiago.
See more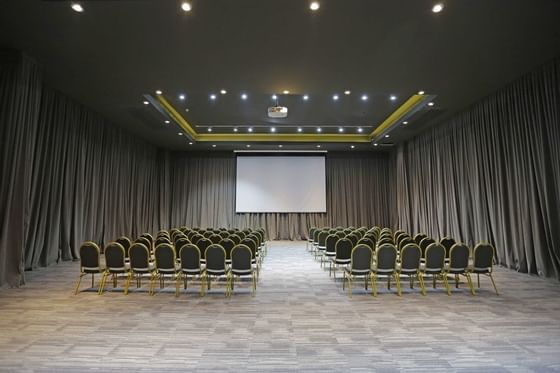 With three conference rooms and almost 400 m2 of versatile space, Hotel Cumbres Lastarria is an extraordinary venue for all kinds of meetings and events.
See more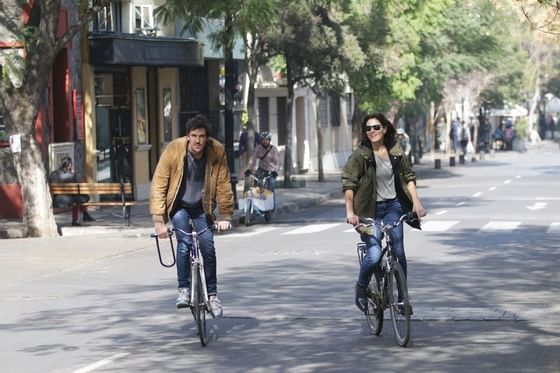 Our hotel is in the heart of a captivating quarter of the city, famous for its cultural history, stores and cuisine.
See more
Cumbres Programs
If you are looking for a perfect weekend to spend as a couple, a cultural proposal to enjoy with a friend or just a relaxing break, take advantage of the promotions that Hotel Cumbres Lastarria has for you.